Mitchell Creek
Source Tracking
Photo credit: Nate Richardson
Managing bacterial contamination to protect the quality of our waters.
In 2015, The Watershed Center conducted bacteria monitoring on Mitchell Creek, a mid-sized stream located in Grand Traverse County that experiences elevated levels of E. coli. As a result, Mitchell Creek is now listed on the State of Michigan's Impaired Waters List for bacterial contamination. Mitchell Creek outlets into the east arm of Grand Traverse Bay next to Traverse City State Park Beach and near the city's drinking water intake. Bacterial contamination is a concern for public health, especially if it is coming from human sources such as septic systems.
In partnership with Michigan State University, East Bay Township, Charter Township of Garfield, the City of Traverse City, and the Grand Traverse County Health Department, we are currently conducting microbial source tracking studies on Mitchell Creek. Surface water and groundwater testing for E. coli and other genetic markers is being conducted at various locations along Mitchell Creek to determine the source of the bacterial contamination. Results from these studies will be used to track down sources of bacterial contamination and develop a comprehensive plan for management approaches.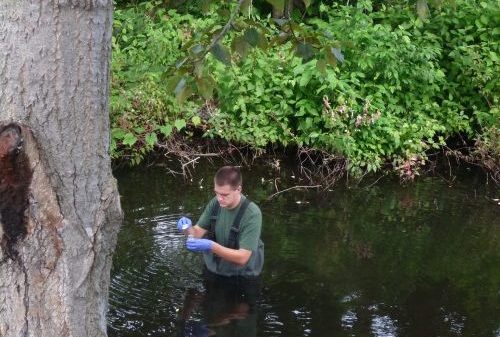 Project Status: In Progress
Michigan State University
East Bay Township
Charter Township of Garfield
City of Traverse City
Grand Traverse County Health Department
Michigan Department of Environment, Great Lakes and Energy Nonpoint Source
East Bay Township
Charter Township of Garfield
City of Traverse City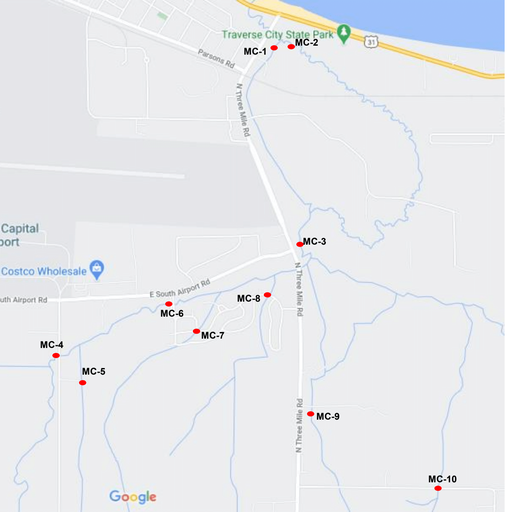 Microbial Source Tracking
Surface water samples were collected from 10 locations in 2021 and 2022 during 4 dry and 2 wet weather events. All samples were analyzed for E. coli and other fecal indicator viruses such as coliphage and Clostridium perfringens. Samples over a certain threshold for E. coli were then run for Microbial Source Tracking analyses looking for human, cow, pig, canine, and gull markers.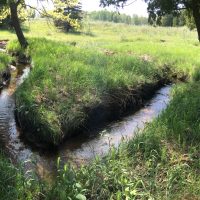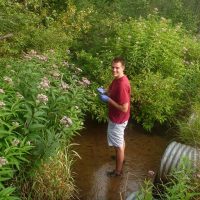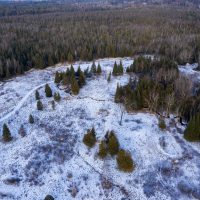 We protect the water you love.