Photo Credit: Kevin O'Meara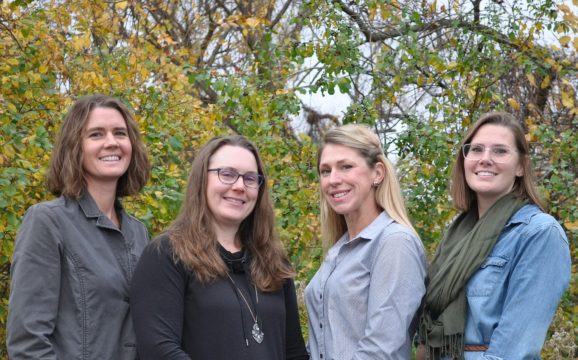 We are a small, but mighty organization devoted to protecting the water you love.
The Watershed Center Grand Traverse Bay is the only organization solely dedicated to the mission of protecting and enhancing the quality of the Grand Traverse Bay watershed and all its waterways.
We are a passionate non-profit led by scientists and policy experts who are committed to the enduring health of the bay. Guided by research and data, we are leading the discussion on water protection and restoration in our region.
We blend our expertise with education, advocacy, collaboration, and action to serve as a multifaceted resource for our community. With the development of science-based watershed protection plans, our efforts are always intentional as we monitor progress toward a healthy, clean Grand Traverse Bay. By getting our hands dirty with on-the-ground projects and engaging partners and volunteers to expand our reach, we are making a difference.
Above all else, we know the waters of our region are treasured by many and we understand the impact of beautiful, clean water on our overall quality of life and the local economy. We believe by fostering a community-wide commitment to clean water, we will all enjoy our waters for generations to come.
The Watershed Center advocates for clean water in Grand Traverse Bay and acts to protect and preserve the bay's watershed.
The Watershed Center is the leader in protecting and preserving the bay's watershed and achieving broad community commitment to clean water.
The Watershed Center's board and staff believe its work is best accomplished when:
We use, model, and promote consensus-building, collaboration, and openness to all perspectives on issues affecting clean water in the bay's watershed.
Our actions, activities, and decision-making are ethical, principled, and based upon the best current science.
We work as advocates, not adversaries, as much as possible, believing there are always ways to resolve issues without jeopardizing clean water.
We believe the water quality of the bay and the economic viability of the region are totally dependent upon one another.
We encourage and seek to achieve behavior change that makes and keeps our water clean.
Above all, we stand up for what is best for the protection and preservation of the entire Grand Traverse Bay watershed.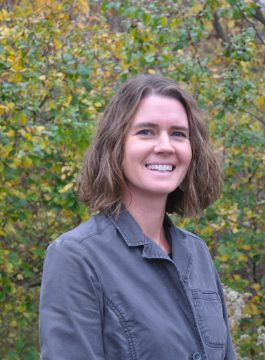 Christine Crissman 
Executive Director
ccrissman@gtbay.org
231.935.1514, ext. 1
directly at 231.299.0707
Heather Smith
Grand Traverse Bay WATERKEEPER®
hsmith@gtbay.org
231.935.1514 ext. 3
directly at 231.299.0118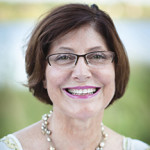 Jeanine Easterday 
Registered Nurse
Chair
Jeanine is a long-time resident and registered nurse with a history of political involvement. She understands the importance of water, not just as an essential component of like, but for our well-being as humans. For Jeanine, just watching water flow or the smell of water as it is carries by the wine is core to her being.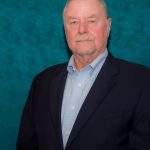 Rick Kane
International & Emergency Response Professional
Vice Chair
Rick served in a number of senior international business and technical management positions, as an advisor to several federal agencies, and lives in the U.S., Canada, and Asia-Pacific. The Great Lakes are in his DNA – he "retired: to continue working on environmental opportunities and issues in the region. Rick is an avid conservation and nature photographer and graduate of the University of Michigan and University of Dallas.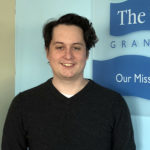 Christopher Carol
Corporate Council
Treasurer
Chris moved to Traverse City in 2011. Like many others, he was drawn to the beauty of the surrounding area but has since developed a true appreciate of how important preserving the environment is.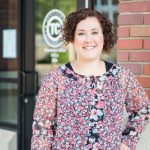 Nicole VanNess
Transportation Mobility Director
Secretary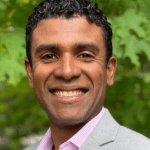 Isaac Avila Rodriguez
Private Banker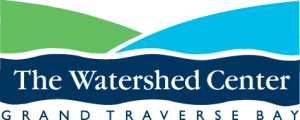 Lauren Jeffries
Lauren is a graduate of the University of Michigan Law School. Prior to living in Michigan, Lauren was studying for her Master's in Environmental Science and teaching at the Indiana School of Public and Environmental Affairs. She is an avid open-water swimmer and mother of three children that spend countless hours in the bay.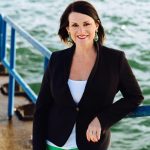 Kelli Mengebier
Development Consulting
Kelli is a native of Traverse City and grew up on Long Lake. She has had a career in non-profit fundraising and is the co-founder of HKM & Associates. Kelli has a deep love for her community and the water that makes it so special.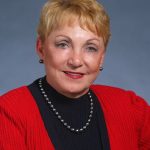 Christine Petersen
Health Care Consultant
Christine is a board-certified internist with a fellowship in oncology and over 30 years of management experience in Managed Care. She lives in Elk Rapids where she is the Vice President of Green ER and Vice Chair of the Elk Rapids Downtown Development Authority.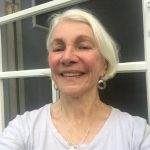 Royce Ragland
Royce is a resident of Elk Rapids, chairs the village Planning Commission, is a founder and chair of Green ER, and has served on a number of regional boards. Her professional career of over 30 years includes education, economics, and management training for government agencies, organizations, and universities around the country.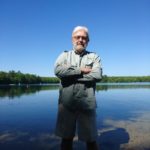 Rod Rebant
IT Leader, retired
After a 32-year career in a corporate global IT leadership position, Rod and his wife retired to their family cabin in Traverse City in 2006. A neighbor introduced him to fly fishing as well as The Watershed Center's Adopt-A-Stream program. Since then, TWC helped him understand how important it is to protect and preserve our valuable watershed.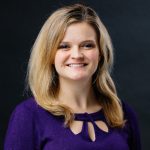 Brittany VanderBeek
Director of Development & Community Engagement
Brittany is a Michigan native who followed her dream to move to Traverse City in 2020. She has spent her career championing business as a force for good in the community, working in sustainability consulting, and leading development and community engagement. You will find Brittany near Grand Traverse Bay and its surrounding waters almost every day year-round.
I think it's easy to take this for granted. Once I found out about The Watershed Center and learned about its mission, I know this was something I wanted to be a part of - for my own education and benefit, but also to help bring more awareness about protecting the environment and preserving this amazing resource. It's an honor to serve on The Watershed Center board.
For many years I have considered The Watershed Center as the "go-to" organization on water matters. They have educated my community on green practices and made us more aware of our responsibility to care for our waters.
The Watershed Center plays a vital role in our community. It is the perfect organization to provide the vision and hands-on support of a precious commodity in our Grand Traverse Bay watershed. Finding an acceptable balance between the area's residential and commercial growth and our natural resources is critical.
Join our Board of Directors
Are you looking to use your skills, experiences, and passions to protect clean water right here in your community? If you are interested in joining The Watershed Center's board, please contact Christine Crissman at ccrissman@gtbay.org or 231.935.1514 x1.
We protect the water you love.
Photo Credit: Robert Degabriele