Who is Our Leadership Circle?
The Watershed Center's Leadership Circle directly engages individuals in our community in ways that increase knowledge, enjoyment, pride, and informed decision-making around water. Leadership Circle members serve as ambassadors for The Watershed Center, demonstrating that strong connections to water fuel loyalty and action, now and into the future.
Leadership Circle members are invited to participate in bi-annual gatherings to learn about The Watershed Center's current programs and activities as well as discuss relevant topics facing clean water in our region. Additionally, The Watershed Center relies on Leadership Circle members to help identify local, regional, and statewide trends that could impact Grand Traverse Bay and its waterways.
To learn more or to sign up to become a Leadership Circle member, contact Executive Director Christine Crissman at 231.935.1514 x1 or ccrissman@gtbay.org.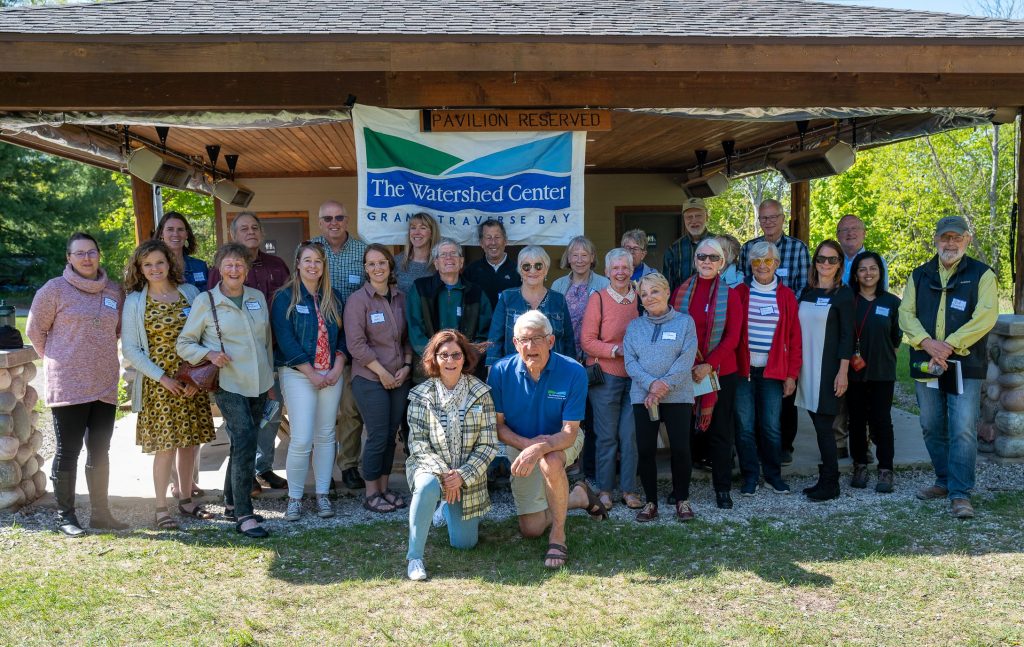 We connect people to what makes our regional special – clean water.