Green infrastructure
at Meijer
Reducing stormwater inputs through green infrastructure installation.
The Watershed Center partnered with Meijer in Traverse City to reduce stormwater inputs from their parking lot directly into Kids Creek and a surrounding wetland with a direct channel to Kids Creek. As part of Meijer's parking lot improvements in 2022, we installed 5 underground infiltration trenches under the parking lot and 6 connected bioretention cells along the eastern edge of their property. These structures were designed to capture and infiltrate almost 400,000 gallons of stormwater from a 2-inch rain event over the parking lot area by temporarily storing stormwater and letting it seep into the ground, keeping it from flowing directly into Kids Creek.
This project is part of The Watershed Center's Kids Creek Restoration Project. A high priority of that initiative is to reduce impervious surfaces and implement best management practices that reduce runoff to the creek as large influxes of stormwater and resulting sedimentation are one of the primary causes for the stream's impairment. This project focused on the main branch of Kids Creek upstream from previous efforts and retrofitted the parking lot of the Traverse City Meijer store with green infrastructure. Previously, stormwater generated from the northern section of this store's parking lot drained either directly to Kids Creek or into a wetland with a direct channel to Kids Creek. Stormwater from the southern portion of this parking lot is directed to a detention basin and was not included in project plans. The section of creek that receives stormwater from the parking lot is directly downstream from where Kids Creek crosses US-31/M-37 and is the start of where the creek has been identified as impaired.
As part of this project, we are also working with university researchers to monitor stormwater runoff from the parking lot both before and after green infrastructure installation to determine its effectiveness. This monitoring component is being funded through the Meijer Corporation. Over the past few years, Meijer has initiated green infrastructure projects on several of their locations in southern Michigan to reduce their environmental footprint and impacts on water quality.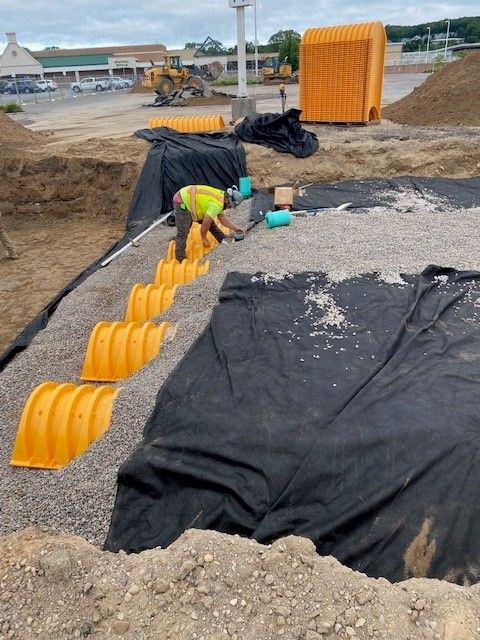 5 underground infiltration trenches
6 bioretention cells
Meijer
Elmer's
Inhabitect
Drummond Carpenter
Michigan Department of Environment, Great Lakes and Energy Nonpoint Source
Meijer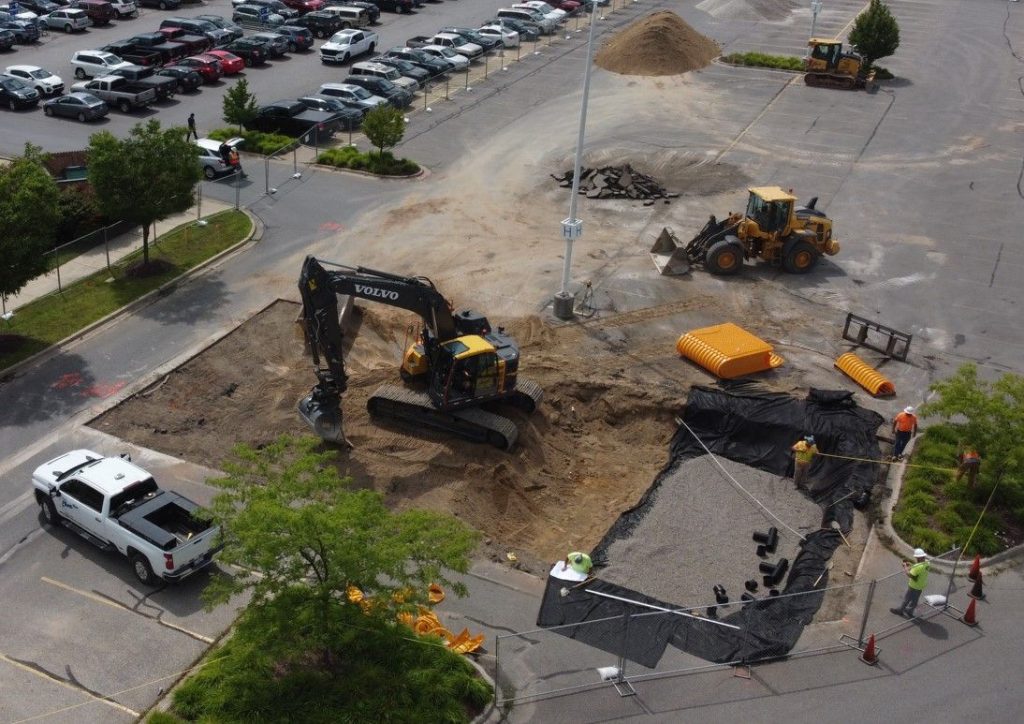 Working together to accomplish more
This project installed green infrastructure under Meijer's parking lot in conjunction with an already planned resurfacing project. By working together to achieve an economy of scale for both projects, The Watershed Center and Meijer were able to install a series of underground infiltration trenches and bioswales to prevent stormwater from running off the parking lot directly into Kids Creek.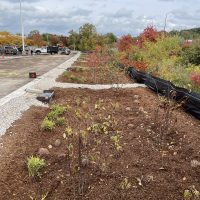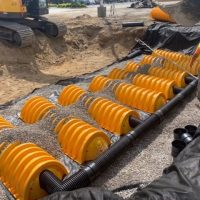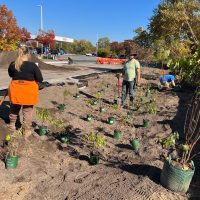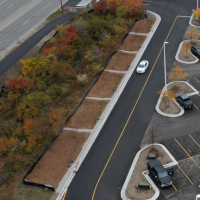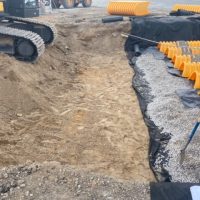 We protect the water you love.