Three great prizes, one great reason - clean water
The Watershed Center has teamed up with three talented, local craftsmen and artists to offer a unique opportunity to protect our watershed and have a chance to win one of three hand-crafted prizes. 100% of the proceeds from raffle ticket sales will support clean water across the Grand Traverse Bay watershed by strengthening and expanding our capacity to provide communities access to the scientists, policy experts, and resources needed to prioritize the health of our waters. Tickets are $50 each and are available for purchase online (to be picked up at The Watershed Center office) or in-person at The Watershed Center office now until the drawing at 3pm on Wednesday, August 9th. Each ticket includes a hand-signed print of artist Glenn Wolff's "Lost Lake" artwork.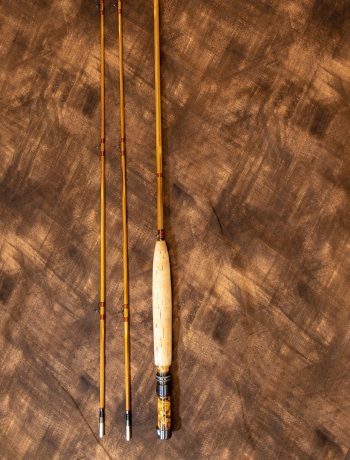 Custom Dave Jankowski
Bamboo Fly Rod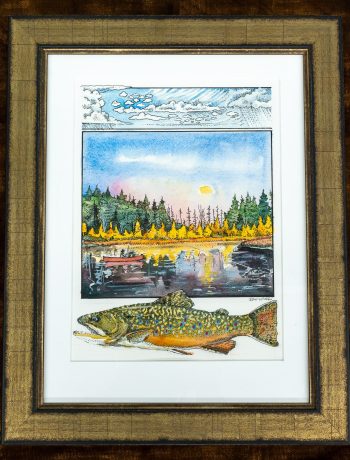 Signed Glenn Wolff "Lost Lake"
Original Pen and Ink Watercolor
Winner: Claudette Johnson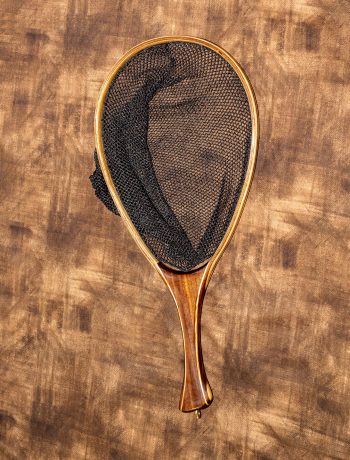 Custom Rod Rebant
Wooden Landing Net
Winner: Claudette Johnson
Dave is a retired U.S. Air Force fighter pilot and Northwest Airlines captain. He is an ardent fly fisherman, fly tyer, and bamboo rod maker. With a passion for veterans, Dave participated in Project Healing Waters Fly Fishing and its affiliate Bamboo Bend where he severs as lead instructor. He lives in Traverse City with his wife Mary. They enjoy a long marriage with four grown daughters and eight grandchildren who all love going to "Grampy's cabin" on Michigan's famed Au Sable River.
"I have been an active volunteer with The Watershed Center since 2008 (shortly after moving to northern Michigan), participating in Adopt-A-Stream and helping validate macroinvertebrate samples. As a passionate fly fisherman its all about the insects, which leads to my desire to ensure our streams are healthy and productive. I financially support The Watershed Center and am glad to donate one of my hand-crafted fly rods to benefit their efforts."
Glenn Wolff is a nationally-renowned illustrator of some 20 books, and for publications such as the New York Times, Sports Illustrated, and Audubon magazine. His pen-and-ink illustrations capture the region's streams, lakes, forests, and wildlife, most notably in his collaborations with author Jerry Dennis. Glenn's mixed media fine art work is featured at Tamarack Artists Gallery in Omena, MI.  His generosity to the Arts Community is notable and it is his community involvement that has earned him the adulation of those who know him. See more of his work at glennwolff.com.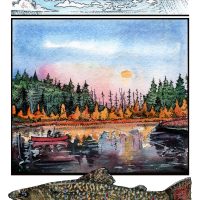 Rod is a retired global IT leader who moved with his wife to their family cabin in Traverse City in 2006. His neighbor introduced him to fly fishing, something that has grown into a passion that allows him to connect with something most people rarely stop to appreciate. Rod is an Adopt-A-Stream volunteer and board member at The Watershed Center, serves on the Whitewater Township Planning Commission, and volunteers for Project Healing Waters.
"My love of the streams and rivers began when my wife and I moved to this area. Being a fly fisherman has taught me to observe every aspect of the water I am standing in – the depth of the water, the constant motion and pressure as it passes my legs, the firmness of the river bottom, and all the incredible life that lives in and above the water. It is vital for us to find an acceptable balance between the area's growth and protecting our amazing natural resources."