advocate academy bootcamp
April 15, 2023 │ 9am - 2pm
Are you looking to make a difference in your community? Then the Advocacy Academy Bootcamp is the perfect opportunity to learn the skills you need to make an impact. Led by experiences advocates from The Watershed Center, TART Trails, Norte, and Groundwork Center for Resilient Communities, this on-day bootcamp will teach you how to engage on the local level.
Date: Saturday, April 15, 2023
Time: 9am – 2pm
Location: Groundwork Center for Resilient Communities
Price: $55, includes lunch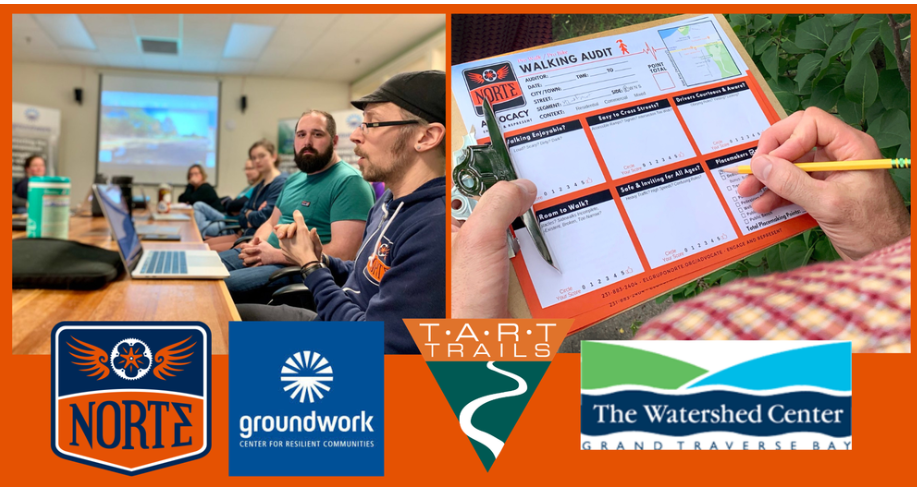 What to expect:
Discover different strategies and tactics used in effective advocacy
Examine the tools and resources available to support advocacy efforts
Learn the basic steps involved in creating and executing a successful advocacy campaign
Develop your storytelling skills to craft compelling and persuasive messages
Participate in a walking audit to identify environemtnal and community issues in the surrounding area
Learn about the different levels of government and their roles in advocacy
Uncover the next steps and resources to continue your advocacy efforts.
Take advantage of this opportunity to join a community of changemakers and make a real difference in your community. Email hello@norteyouthcycling.org with any questions.